NEW RELEASE PAPERCUT MF 20.1
Mobility Print with Cloud Print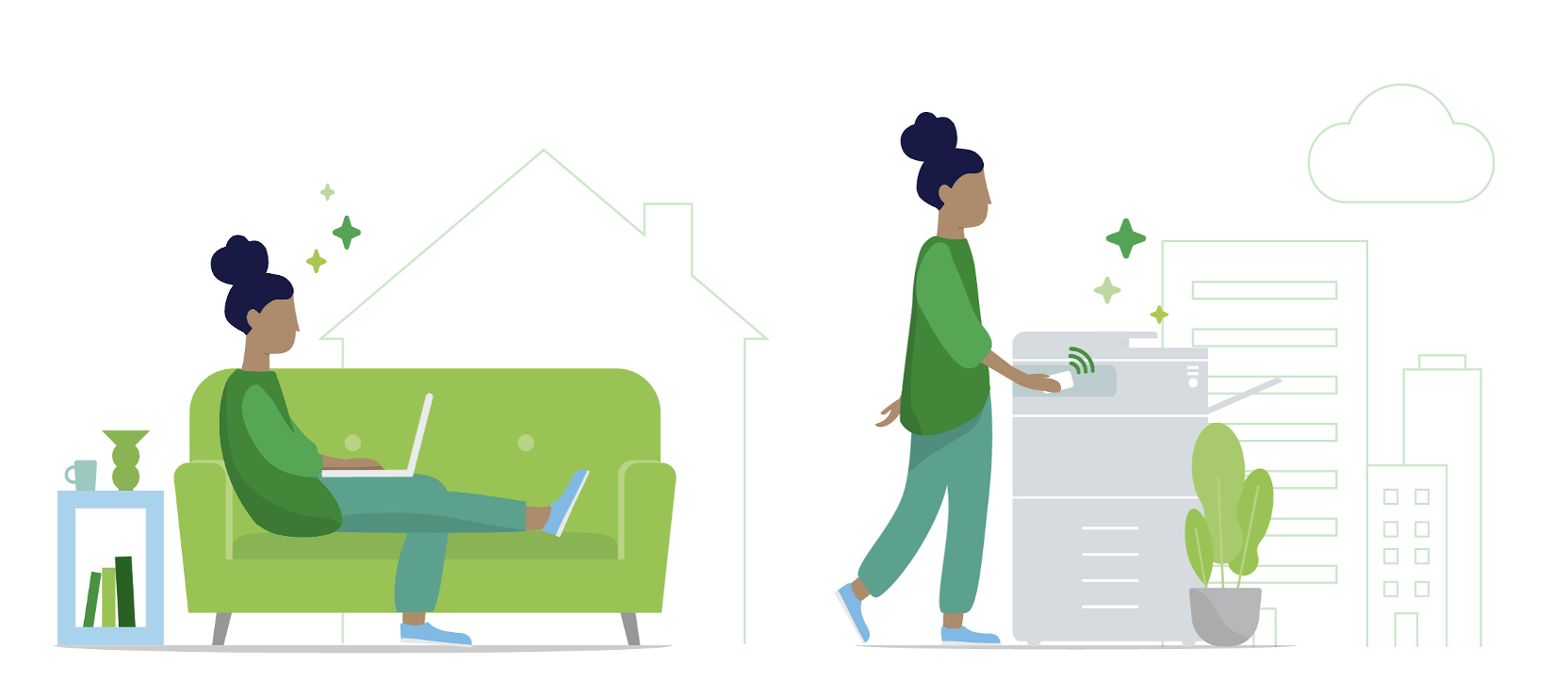 The Google Cloud Print like-for-like alternative
Mobility Print's latest feature, Cloud Print enables printing over the Internet available in October in Beta on:
Windows

BYOD / unmanaged Chromebooks

MacOS
Already supported on managed Chromebooks
Solving customer challenges:
Google Cloud Print depreciation December

31, 2020

Printing remotely from home to school / office

Printing from untrusted guest networks that only have an internet connection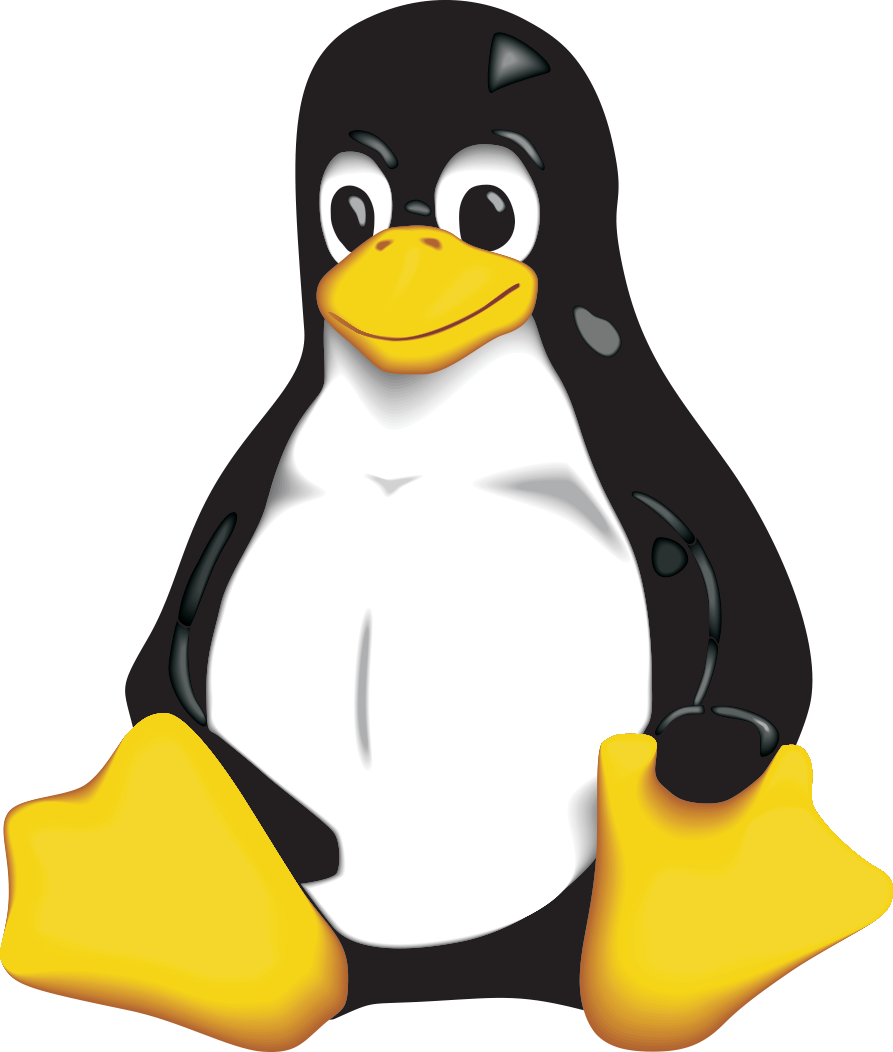 The Linux market share is small, less than one percent, in fact, however, major players trust this operating system. Google, NASA, Facebook and Amazon.
Print Deploy allows print queues to be deployed to any user wherever they are, and now the new Print Deploy Linux client is available.
Print Deploy is also supported on macOS, Windows, and Chromebooks.
G Suite leads the market for Office Suites, serving around 6 Million users in 2020.
The newest feature in Print Deploy is the ability to "Sign in with Google"
Allow end users to log into Print Deploy using their G Suite account and get their printers installed from the Print Deploy client login screen.
You can also configure what users see on the login screen depending on what your organization needs.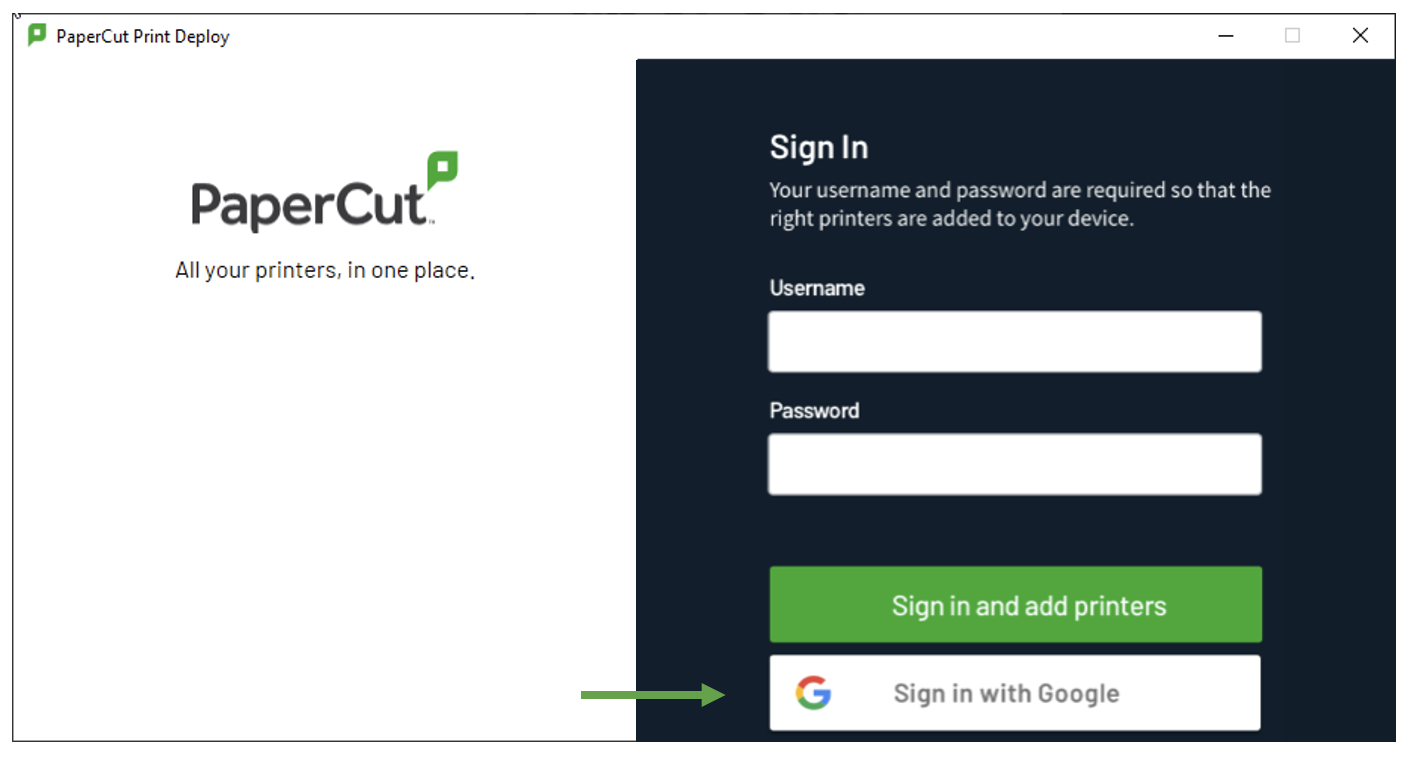 Configure ports to support HTTP load balancers and cloud deployments
Enterprise Customers, with unique environments know that PaperCut MF covers them in case of failover, but now that same assurance applies to Print Deploy. So, don't fret, now users will always be able to obtain their print queues. You can now enhance customers' environments by configuring Print Deploy to use the custom ports required by these implementations.
Bulk zone creation
System Administrators, if you are wasting money on an on-premise AD just to deploy print queues, this fan favorite feature just got an exciting upgrade! Print Deploy can now create new zones in bulk via a csv. upload. Which means more time for you to take on what really matters, regardless of what that is. The new zones can then be managed and viewed within the Print Deploy admin UI, ready for your print queues to connect to.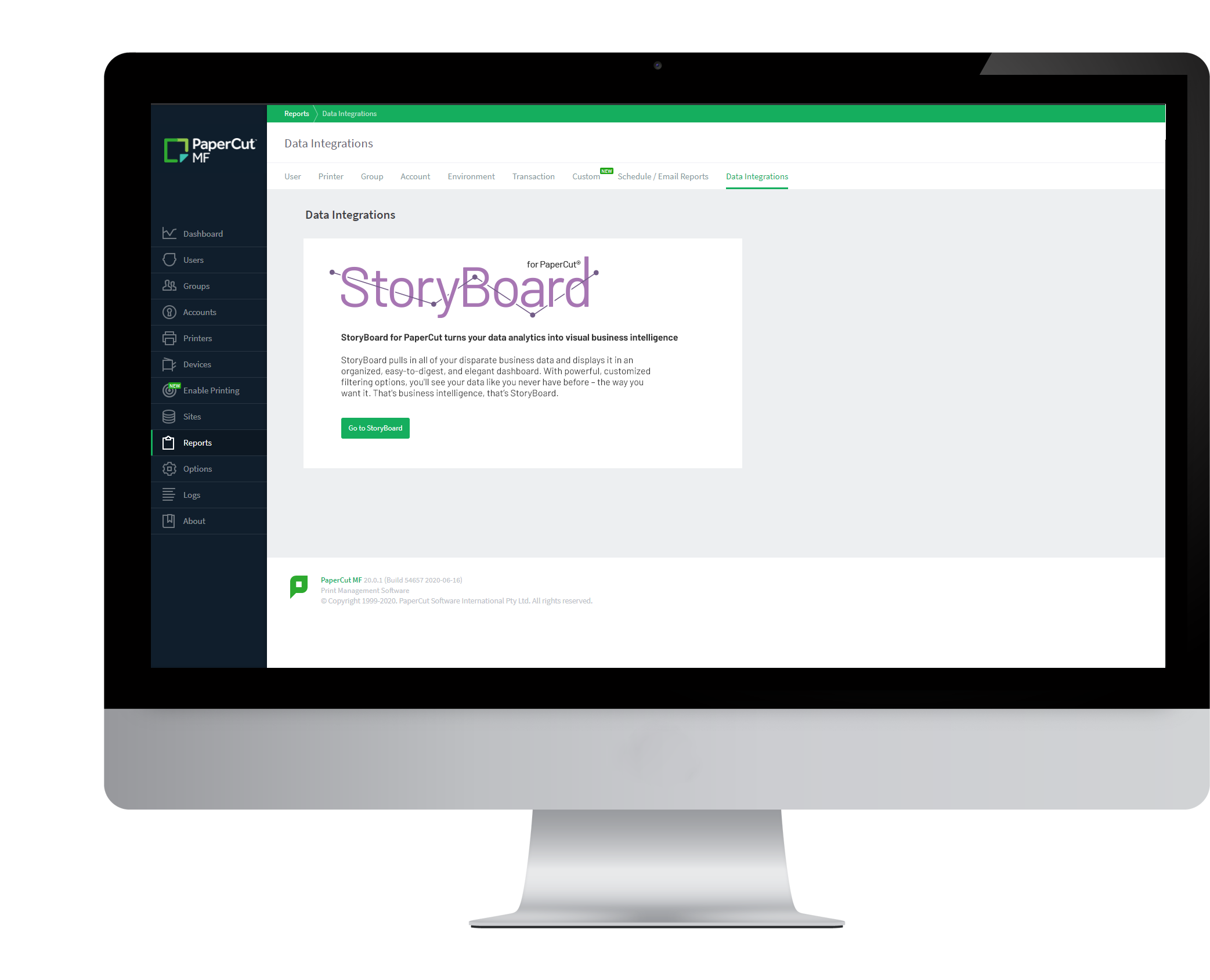 PAPERCUT MF 20.1 FEATURES
Built in reports
Custom reports
Data Integrations (pre-built dashboard)
Data Integrations (Build your own)
Off the shelf solution built and supported by ACDI

StoryBoard gives you instant, real-time visualizations of your PaperCut installation.
Advanced comparison analytics will tell the real story behind your data.
Use StoryBoard to create stickiness with your customers.
Rock your QBR's!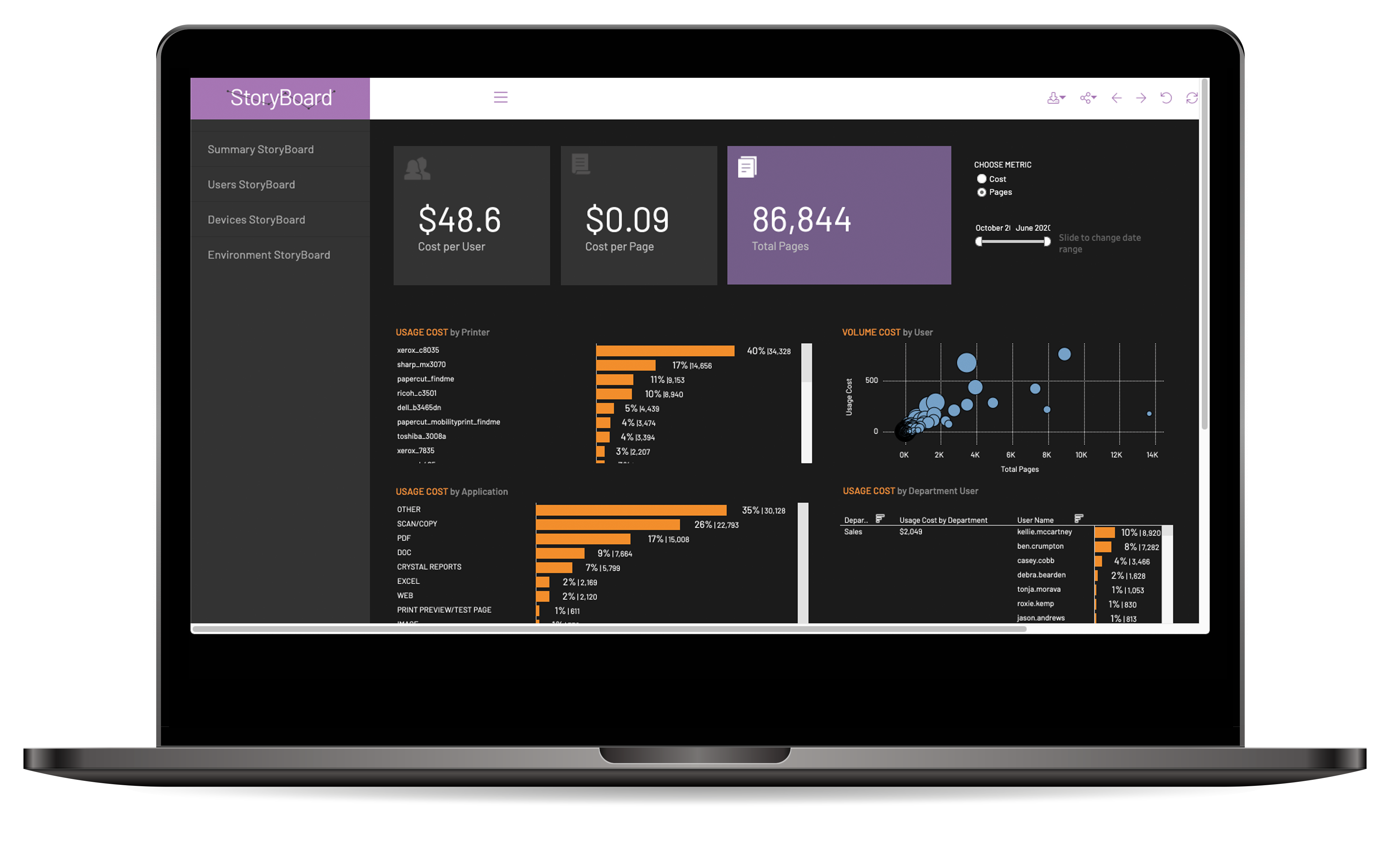 Easily configure PaperCut's Data Integration platform to export your usage data from PaperCut MF to your 3rd party Business Intelligence tool of choice, like Sisense or Domo.
You choose the datasets (users, printer, print scan and copy usage, accounts, servers)
Historical data export
Choose data output location
Data exported in csv. format
Build a dashboard that you want
PAPERCUT MF 20.1 FEATURES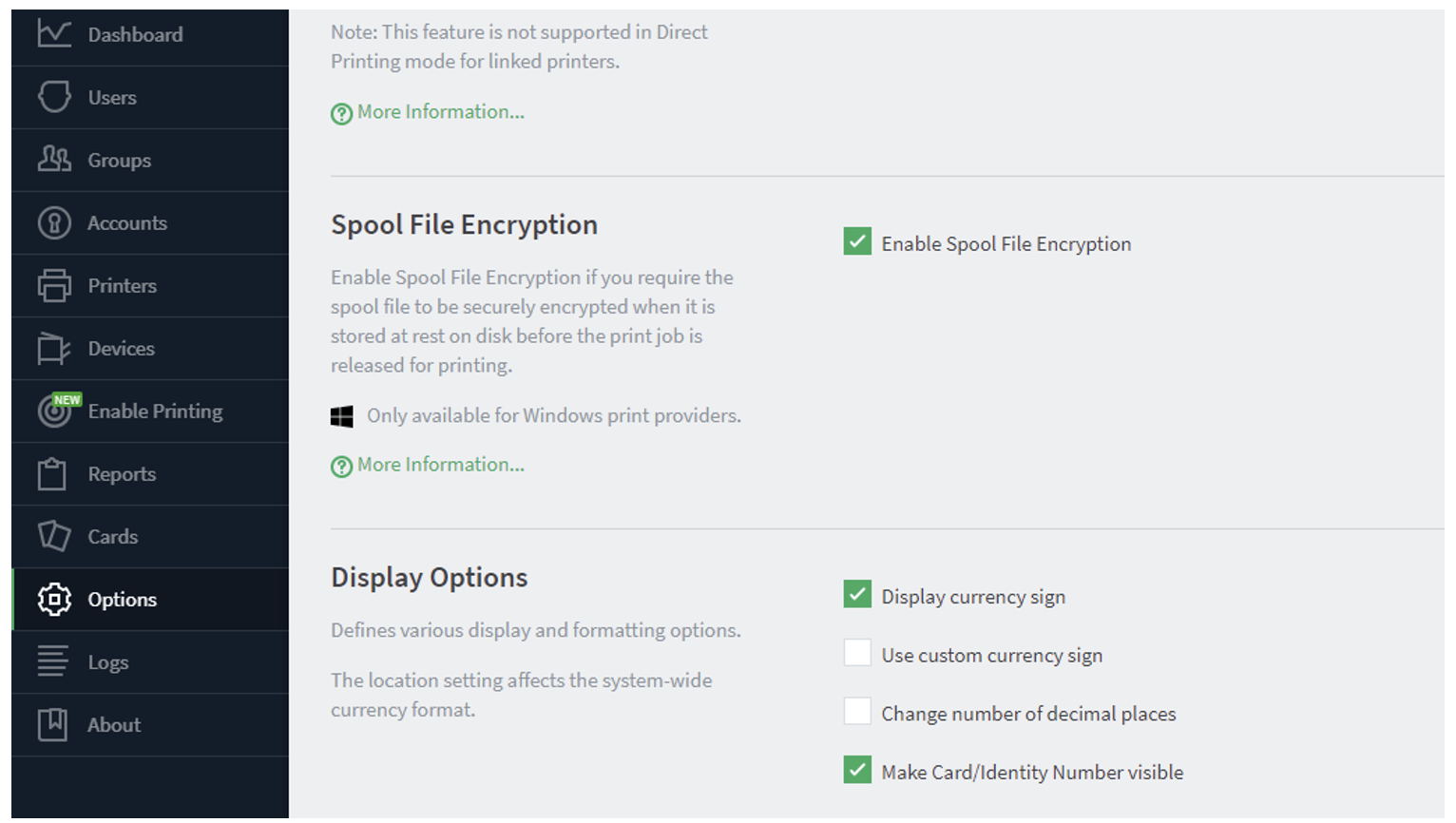 Major Security Enhancement Alert!
Without encryption, anyone that has access to the print server can look at jobs, putting your data at risk! Now, all jobs are encrypted while they are stored on disk of the Print Provider.
Windows O/S only support
Encryption type: AES-256-GCM
On-the-fly encryption before stored on disk
Unique dynamic key for each user, not application level
** Feature requires Print Archiving to be disabled

**Windows environment must be at least Server 2012
Bolstering the PaperCut MF security story

PAPERCUT MF 20.1 ENHANCEMENTS
Copier / Device Integration Updates
Kyocera:
Added a new configuration key ext-device.kyocera-mita.custom-logo-filename that allows custom logos to be rendered per device. PC-17369
Sharp LeS:
Added support for the new multi-function and single-function devices. PC-17371
Copyright © 2020. All rights reserved.