PaperCut MF 19.1 One solution that solves more.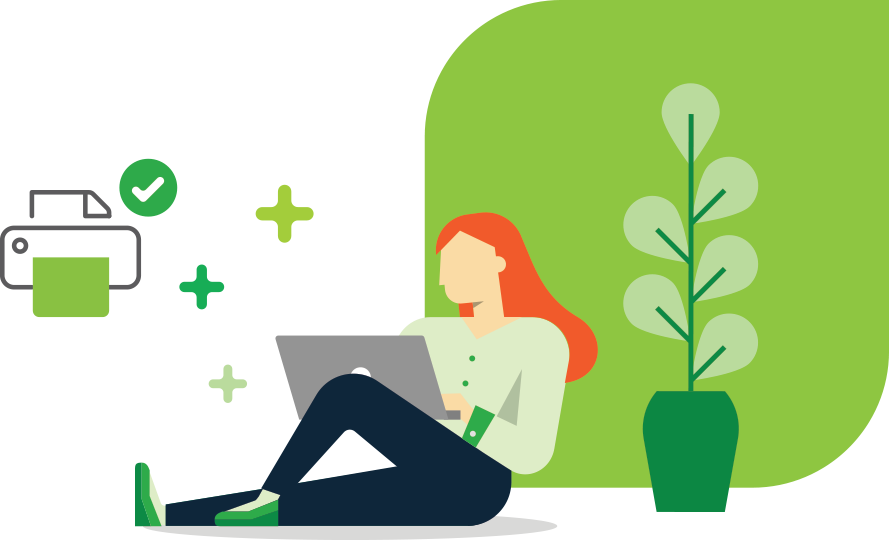 PRINT DEPLOY STREAMLINES PRINT DEPLOYMENTS
Take the complexity out of print queue deployment by getting the right driver and right print queue to the right person in the right location, automatically.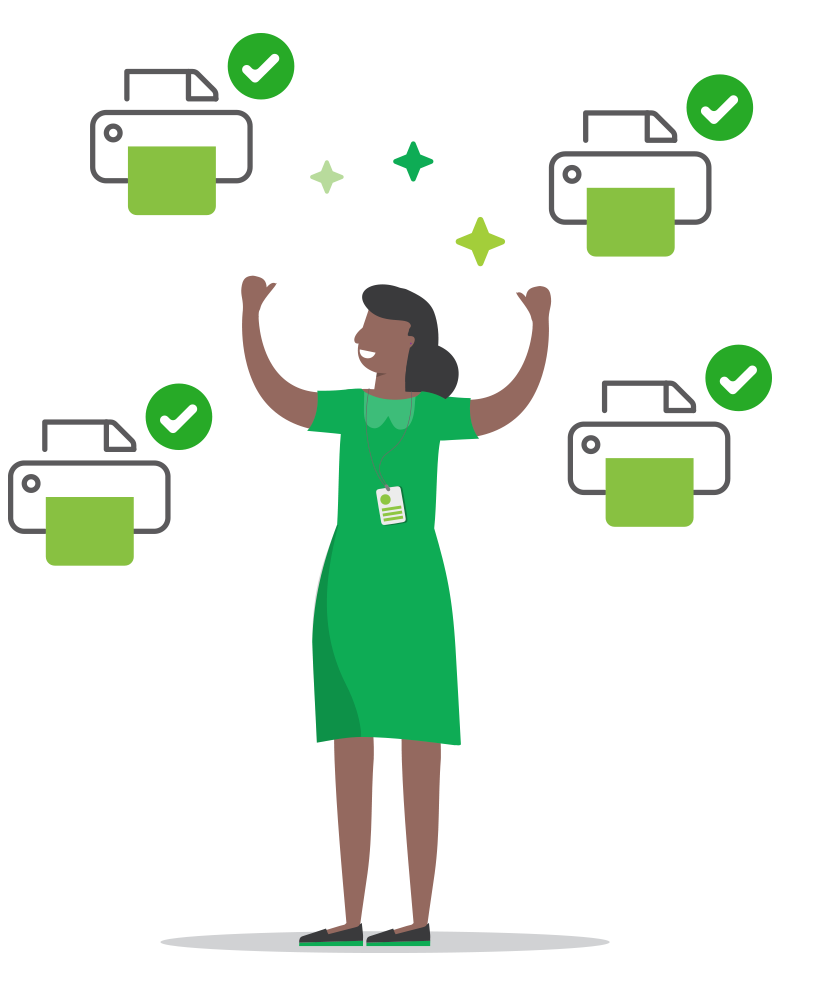 Push out drivers and print queues to users automatically. Easily install native drivers at every branch, store, or campus. By the time users open their docs, print queues are already set up!
Print queues dynamically deployed as mobile staff move between branches, stores, or campuses

Native drivers installed along with default settings and finishing options

Print to a server or print directly to a printer in a print-serverless environment

Mac and Windows computers are supported

Support for computers that are not joined to a local domain (i.e., G Suite or Microsoft Azure AD)
CREATE INTELLIGENT TEXT-SEARCHABLE AND EDITABLE DOCUMENTS.

Experience peace of mind with OCR hosted on-site.
My organization has a policy that doesn't allow scanning to cloud services

I need to create editable text searchable documents

Locally Hosted OCR (On Prem)
Contact your copier vendor and ask them about PaperCut. Don't have a vendor? Email sales@acd-inc.com
Scan to SharePoint Online
Unlock new productivity with scanning to SharePoint Online in one click. Save time with easy-to-use scan actions.
Change your language choice at the printer. It'll follow you around no matter your location or the device you use.
Customized reports give you more flexibility to dig deep into the details. Your favorite one-click reports sport a new look, too.
Why should I upgrade to PaperCut 19.1 ?
We're glad you asked. We recommend upgrading to the latest version of PaperCut if you find the new features useful and worthwhile, or if you are considering a hardware or server upgrade.
How Do I Get PaperCut 19.1?
I already have PaperCut MF and active Maintenance and Support (M&S)
Great! Log in to your PaperCut dashboard and go to the Check for Updates option found on the About tab.
I already have PaperCut MF but I don't have active M&S
If your M&S lapses, you will need to pay a small upgrade fee to install any future updates.5 Contact your copier vendor and ask how to renew your PaperCut M&S.
How do I know if my M&S is current?
You can tell if your M&S is current by checking the "Software updates available until" field on the About tab.
Enhancements
– Refreshed the design of 10 of the most commonly used reports. PC-15280
– Improved Application Server scalability to support large numbers (20,000+) of user clients. PC-15213
– Increased the touchable area for the following buttons, making them easier to press:
Home button

Logout button
Back Button MAC-5884
– RBS WorldPay payment gateway: Improved security by allowing an MD5 secret configuration PC-15203
– Added a new web services API method (generateSheduledReport()) that allows the automation of ad hoc reports. PC-11947
– Server command and web services API:
Added a new server command to configure advanced popup settings for a given user (set-user-account-selection-advanced-popup). This allows administrators to automate the creation and management of advanced users. PC-6803

Added a new server command (and API call) to get/set a list of printer properties, instead of making separate calls for each property. PC-15757

Added a new server command that initiates an update to the device of any outstanding configuration changes. PC-15434

Added a new user property "last-user-activity" that allows SysAdmins to see the last time a given user was active in PaperCut NG/MF. PC-14485

Delegated print release users and/or groups can now be managed via the set and set user property commands and API calls. PC-4507

The cost model used by a printer can now be selected by changing the cost-model attribute via 'set-printer-property'. PC-14314

Listing all usernames in a group can now be done through 'get-group-members' server command or API. PC-6006

Added new server commands that allow users to look up PaperCut NG/MF usernames by other descriptors such as email, full name, and user alias:

look-up-user-name-by-email <email>
– look-up-user-name-by-secondary-user-name <user-alias>
– look-up-user-name-by-full-name <"full name"> PC-13666
– Web services API: Managing API application security is now easier with the ability to assign different authentication tokens to different applications.